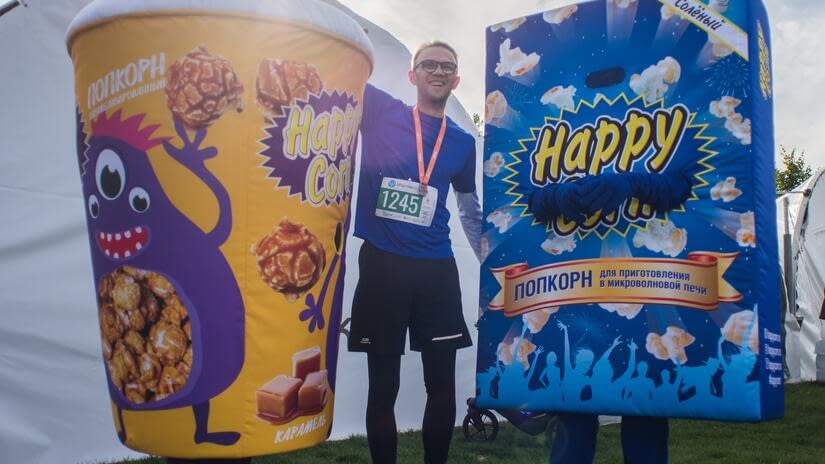 On October 7, the half marathon "My Capital" 2018 was held in Moscow — the final, thirteenth, stage of the "Running along the Golden Ring" series. The start and finish camp will be located on University Square, the participants ran along Kosygin Street.
Our company treated all participants of the race with popcorn. Both adults and children enjoyed the long-awaited snack at the finish line. And our Happy Corn people liked the visitors so much that they happily took pictures and hugged them. The kids were absolutely delighted!
The "Running along the Golden Ring" project ended the sports season on a grand scale: the "My Capital" half marathon brought together 6,000 participants, titled athletes and media personalities, including Alexander Kerzhakov, Irakli Pirtskhalava, Alexander Legkov, Elena Zamolodchikova, Olesya Zykina and others.
ALL SPORTS!