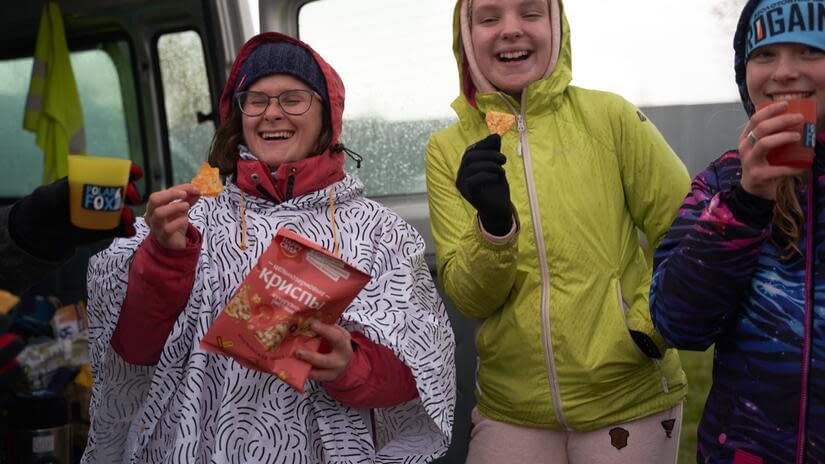 Friends!
On October 18, in the Istra region, the "Undiscovered Territories" race took place. This is not just overcoming the distance, but a real adventure - cross-country running. And no vagaries of the weather could prevent the participants from enjoying the run and, of course, our natural and delicious Crisps!
The thinnest crispy snacks "Happy Crisp" from whole grains, which retained all the useful nutrients and filled with their favorite flavors, satisfied the hunger of the participants at the finish line and warmed them up on a truly autumn day. Everyone could find in their starter pack a pack of the top flavors from Happy Crisp - Alpine Cheese, Sour Cream and Onion, Italian Pizza.
It is impossible to convey the atmosphere of delight, emotional uplift and energy!
Forward to new victories! In sports and life!